James T. Clancy
Topic: White Collar Defense
Harrisburg white collar defense attorney will walk you through the steps of an investigation from the defense perspective. Emphasis will be on what defense attorneys look for when retaining an investigative expert.
Biography: James T. Clancy practices in the McNees Litigation and White Collar Defense and Internal Investigations Practice Groups. Having worked in the federal courts for more than 32 years and as an Assistant U.S. Attorney in the Middle District for more than 22 of those years, Jim brings to McNees extensive knowledge and integrity as a litigator.
During his time as an Assistant U.S. Attorney, Jim prosecuted a multitude of cases, including a variety of frauds, tax evasion and false reporting, counterfeiting, money laundering, public corruption, child exploitation, threats, forfeitures, wildlife offenses, environmental crimes, international parental kidnapping, drug and firearms offenses, and capital murder. He served as a liaison to all federal enclaves in the Harrisburg Division and handled the prosecution of offenses committed on those federal installations, such as driving, theft, property damage, and harassment offenses. He served as Chief of the Asset Forfeiture Unit for eight years and then for five years as the first Chief of the Victims Rights and Asset Recovery Unit, merging three previously disconnected components of the Office's mission into one unit to achieve greater efficiency and productivity. He wrote dozens of briefs submitted to the U.S. Court of Appeals for the Third Circuit and argued many cases in that court.
Jim also has volunteered at the Dickinson School of Law teaching Trial Advocacy as a member of the Advocacy Faculty since 1998 and Skills and Methods as a Practitioner Instructor since that course began in 2015. Earlier in his career, Jim was a trial attorney for the U.S. Department of Justice Antitrust Division, where he worked in the Litigation I Section based in Washington, D.C. There, he participated in white collar investigations and cases from coast to coast.
After earning his law degree from Dickinson School of Law, Jim was a law clerk for Judge Sylvia H. Rambo, U.S. District Judge for the Middle District of Pennsylvania.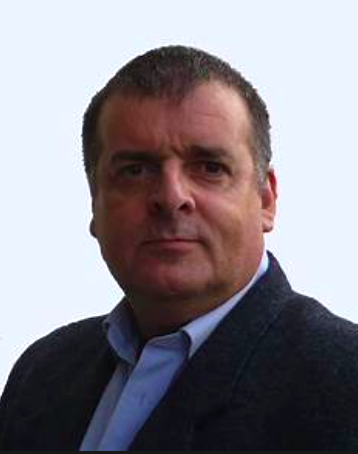 Peter A. Gallo
Topic: Transnational Organized Crime Investigations
Corporate fraud cases are interesting for a number of reasons. One is that almost any investigator can run into one from almost any start point - such as a case that starts out as a simple "Romance Scam" involving a victim who could be absolutely anywhere in any small town in the country. The second is that they can lead almost anywhere in the world. In addition, they invariably incorporate a money laundering component built in, involving shelf companies, anstalts, trusts and assorted other devices one encounters in "offshore financial centres" in the Carribean and elsewhere. More efficiently investigated by the private sector than by law enforcement, the results can also be very impressive – at least visually if not always financially (at least for the victims.)
Topic: Whistleblower Investigations Used as a Marketing Tool
These may be strange bedfellows but we live in strange times. Social media and the reach of the internet have turned something that was formerly just a concern for major corporations like financial institutions and defence contractors into a potential threat to every business in the country – no matter how small. For every threat, however, there is a corresponding opportunity, but it is simply not possible to defend against an undefendable 24/7 threat that could come from literally anyone anywhere and fall anywhere across the spectrum from incontrovertible fact to irrational fiction. There is no "how to" guide with recommendations on defeating such a threat, but thinking outside the box can raise awareness of the risk and from there, at least plan to mitigate it and control the narrative.
Biography: Peter is an investigator and qualified lawyer, admitted to practice in Scotland, Hong Kong and New York. He has an MBA and an LLM in International Criminal Law.
He spent 19 years as an investigator based in Hong Kong, working in investigations in China, India Thailand, Indonesia the Philippines and elsewhere in Asia; mostly in pre-investment due diligence, complex multi-national frauds and asset tracing investigations. That led him to become a leading authority and frequent public speaker on the identification, prevention and detection of money laundering in some of the more corrupt countries in the world.
In 2011, he moved to New York when he was recruited by the United Nations, as an internal investigator, to investigate corruption, fraud and other criminality, but after his insights and personal experiences there, he became an outspoken critic of the UN, particularly about the manner in which corruption is covered up rather than investigated.
Running through that background is a "whistleblowing" thread, that he has seen from three different perspectives. He progressed from studying it as an emerging phenomenon in the financial industry and speaking about it, through the experience of being "blown" himself (by a renegade USArmy private with gender identity issues) to the point where he "spat the dummy" and became a whistleblower himself, and ended up testifying before a US Congressional Committee on the corruption and mismanagement inside the United Nations – twice.
He has been quoted extensively in the international media and appeared on television in a number of countries worldwide. He has even been featured in a full length animated film, in French.
He is an Intellenet member, and BAI, and lives in Westchester County, New York.
James Nanos
Topic: Pre-Surveillance Site Assessment
Before you make a promise to a client that you can provide surveillance, make sure it's what you CAN do!
Biography:
Jim Nanos is a retired detective sergeant working 28 years with the Wildwood NJ police department and was assigned to the prosecutor's office as an undercover narcotics agent. He also was detailed to the New Jersey Department of Homeland Security and Preparedness as a counter-terrorism investigator post 9/11.
Jim is also an 18 year veteran reservist of the U.S. Coast Guard assigned as a criminal investigator and was awarded Investigator of the Year for developing and handling a classified operation.
Jim is the owner of Apple Investigations & Consulting best known for expertise in surveillance operations. Jim and his business partner Nicole Cusanelli purchased PI Magazine and PI Gear and have continued to grow the magazine and equipment and has been recognized as an expert in the field of surveillance and use of UAS/Drones within the security field. Jim has been featured on segments of 20/20, American Tonight and other media outlets.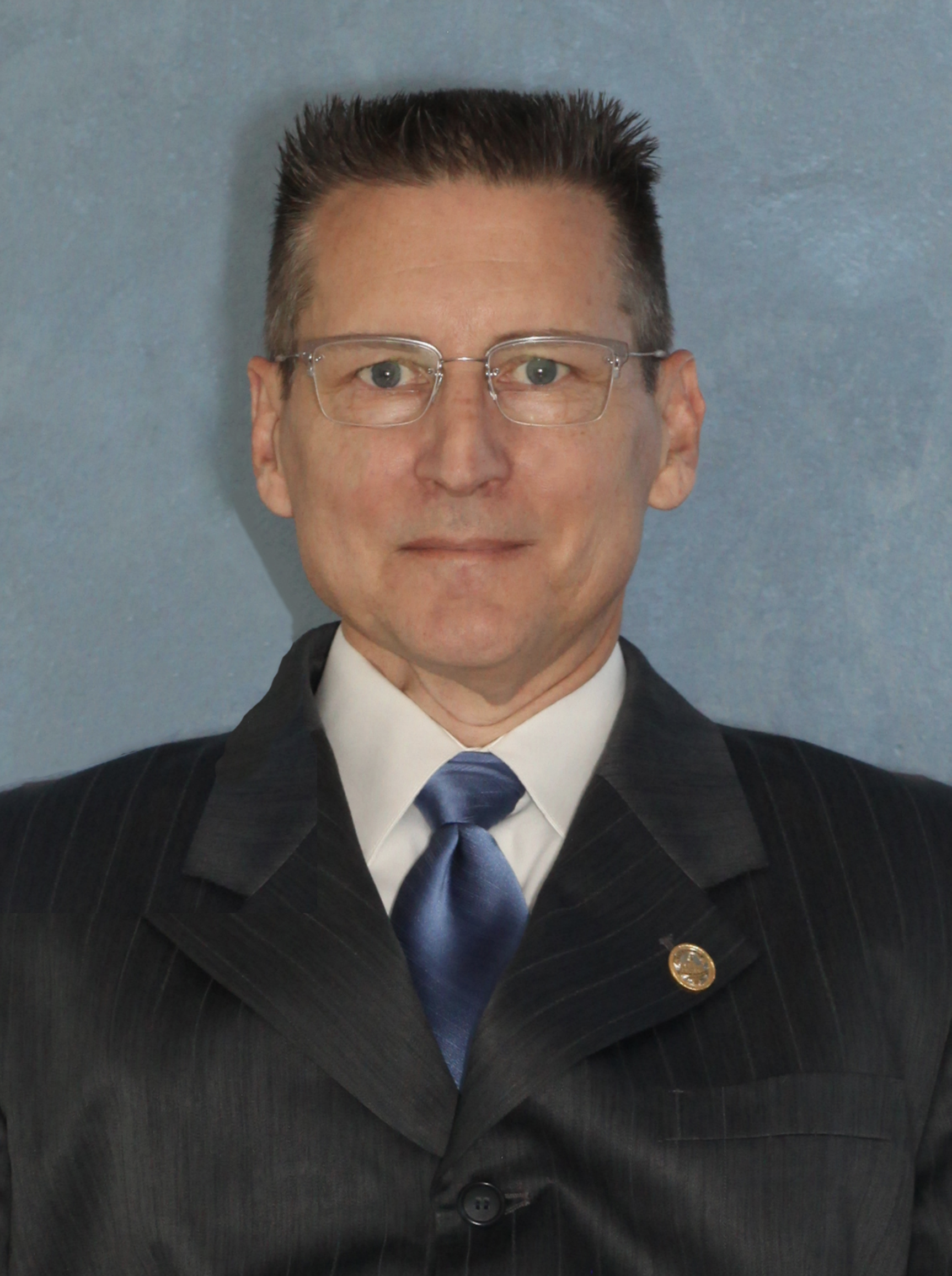 Frank V. DeAndrea, Jr.
Topic: It's NOT Rocket Science! How to Investigate Police Policies and Procedures and Why Cops Do What They Do
This 2-hour presentation will introduce MOST investigators to an area of Investigation not normally thought of. The explanation of why "Cop's" do what they do opens your eyes to understanding the importance of properly written and executed Policies and Procedures. The presentation uses 911 calls, Police dash cam, taser cam and body cam vides, autopsy photos, to do a deep dive into the world of policing.  Using current events in Law Enforcement as a buttress, this presentation will show that everyone should understand the world of Policy and Procedure review because after all, It's NOT Rocket Science – it's much more important than that!
Biography: Frank DeAndrea, Jr. has over 35 years of Law Enforcement experience to include the United States Army Military Police, retired Pennsylvania State Police Sergeant, prior Chief of Police City of Hazleton, Pennsylvania and is the President of DeAndrea Investigations & Security LLC. For over twenty-five years Mr. DeAndrea has lectured on school security and police policy. He has written policies, procedures, emergency plans and crisis plans for the Pennsylvania State Police, Municipal Police departments, school districts and community centers across the United States.
He is a subject matter expert on Police Policy and Procedure investigations and how to investigate police departments.
Mr. DeAndrea has spoken on Capitol Hill and the Pennsylvania State Capitol. A Federal Court certified civil rights violation (1983) expert, he consults and trains federal and state congressmen, senators, and representatives in police policy issues. A municipal Police Academy Instructor, Mr. DeAndrea frequently lectures to federal, state and local law enforcement agencies and private investigators in police policy and procedure related issues.
Frank has been featured in the April 2022 issue of PI Magazine with his wife and partner, Sandy DeAndrea.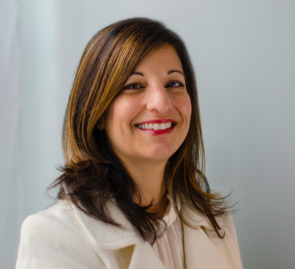 Cynthia Hetherington, MLS, MSM, CFE, CII
Topic: Financial Open Source Intelligence Investigations
Open source intelligence is a well-covered area of expertise that covers any and many areas of content. Building on these skills, Hg's Cynthia Hetherington will focus on financial intelligence research practices. Finding data related to transactional information, crypto currency markets, and any opportunity to track down fraudulent operations through the surface to dark web. Learning objectives include, but are not limited to:
- Defining Financial open Source Intelligence (FinOSINT)
- Identify marketplaces online that financial information may be located in open sources
- Identify resources used specific to online asset investigations.
Biography: Cynthia Hetherington, MLS, MSM, CFE, CII is the founder and president of Hetherington Group, a cyber investigations consulting, publishing, and training firm. With over two decades of expertise, Ms. Hetherington is a leader in due diligence, corporate intelligence, and cyber investigations. She is the author of three books on conducting cyber investigations and annually trains over 7,200 investigators, security professionals, attorneys, accountants, auditors, military intelligence professionals, and federal, state, and local agencies on best practices. She shares her expertise in this increasingly data-intensive, cyber focused-world through the publication of an industry newsletter, an online blog, and by hosting the annual OSMOSIS Conference.
Ms. Hetherington leads national and international investigations in corporate due diligence and fraud, personal asset recovery, and background checks. With a specialization in the financial, pharmaceutical, and telecommunications industries, her cyber investigations have recovered millions of dollars in high profile corruption cases—assisting on the investigations of the top two Ponzi cases in United States history.
Ms. Hetherington shares her experiences and expertise as a keynote speaker and contributor at women-focused technology events and conferences across the U.S. She is an active member in the Women in Security Forum, the Women's President Organization, and collaborates with The National Center for Women and Information Technology on drawing young girls into the field. Ms. Hetherington serves as a lecturer and mentor to CybHER.org and RocketGirls at CyberSpace Camps held at the Kennedy Space Center.
In 2021, Ontic Center for Protective Intelligence honored Ms. Hetherington with the Protective Intelligence Pioneer Award. In 2019, she was honored with the Enterprising Woman of the Year Award by Enterprising Women Magazine and the CybHER Warrior Award by Dakota State University Madison Cyber Labs. Also in 2019, she was shortlisted for the coveted Women in IT New York's Entrepreneur of the Year Award and named a finalist in the esteemed Ernst & Young LLP New Jersey Entrepreneur of the Year Awards. Ms. Hetherington is a recipient of the Association of Certified Fraud Examiners' James Baker Speaker of the Year Award.
Eileen Law, VSM, CMPE ~ Licensed Private Detective & Author
Topic: Pick A Title! How To Begin Publishing Your Own Book
If you would have told Eileen a few years ago that she would be an author, she would have asked what you were drinking and then ask to join you. While she was strong-armed into writing the first one by a client who promised to publish it as a gift to her, that didn't happen. So, she took the bull by the horns, had some twists, turns and pitfalls, and ended up writing four more. It's odd how life leads you to do things you never dreamed of. She will tell you which publishers she's used, the ones you should stay away from, to obtaining an ISBN number, picking a cover, costs involved, and more. Don't get pulled in with what appears to be reputable companies.
This is not only a "soup to nuts" presentation, but will also give you ideas about some things we promise you won't have thought of. You'll discover that, when it's all said and done, is it worth it.
Biography: Eileen attended the Pennsylvania State University, the Philadelphia Police Academy, the Dickinson Law School's Deputy Sheriff's Academy, and finished first in her class at the Supreme Court of Pennsylvania's Minor Judiciary College. She was formerly Paralegal to the District Attorney and Lieutenant with the Chester County Sheriff's Office.
She is the founder of CIA Detective Agency, the first female President of the Pennsylvania Association of Licensed Investigators where she was chosen as their first "Investigator of the Year", a member of the Vidocq Society, Intellenet, Chester County FOP Lodge 11, and Police Chaplain of the Chester County Chiefs of Police Association. She has been keynote speaker at investigative conferences around the world on various topics and has been featured in several magazine and newspaper articles. She has been on the Investigation Discovery Channel and was radio talk show host of "Ask The Detective" on WCHE AM Radio.
Eileen is a Licensed Captain with the United States Coast Guard. Eileen is Chairman of the Board of the Pennsylvania Association of Licensed Investigators.
Sandy DeAndrea
Topic: Follow That Car! The art and science of Surveillance and Counter Surveillance - How to see and not be seen!
Join Sandy DeAndrea as she explains the art and science of Surveillance and Counter-Surveillance. Working undercover as a Pennsylvania State Police Trooper Sandy used her surveillance and counter-surveillance skills to infiltrate and operate at the highest levels of two World-wide criminal organizations. Sandy shares her expertise and knowledge to teach you how to See and not be seen.
Biography: Mrs. DeAndrea holds a BA in Administration of Justice from the Pennsylvania State University, served as a First Lieutenant in the U. S. Army Military Police, and spent a career of twenty-six years in the Pennsylvania State Police.
 
While in the State Police she has worked in the capacity of Patrol Supervisor, Criminal Investigator, Asset Forfeiture Officer, Police Instructor, Gaming Enforcement Office Supervisor, and a member of the State Police Organized Crime Division. She has conducted more than one hundred Financial /Money Laundering investigations. Sandy is wiretap certified, an emergency vehicle instructor, a police academy instructor and an expert in VIP Security. She also maintains a black belt in Gojo Ryu Karate and is proficient in a multitude of weapons.
Sandy also has the distinction of being a senior undercover operative working a highly covert, multi-state, homeland security investigation. Maintaining a total covert, fictitious identity she infiltrated several international organized crime organizations.
A nationwide public speaker, she has received countless awards and recognition. Sandy is featured in April 2022 issue of PI Magazine with her husband and partner, Frank V. DeAndrea, Jr.
PALI Solicitor James Freeman, Esquire
Topic: Clean Slate a/k/a Act 56 of 2018
Our solicitor, James Freeman, will be speaking about Act 56 of 2018 ~ also known as "Clean Slate." Clean Slate went into effect in 2019 using an automated computer process to identify and shield from the public view offenses with dispositions that are not convictions; summary convictions more than 10 years old and for which payment of all court-ordered financial obligations have been completed; and convictions graded as a misdemeanor of the second or third degree, or which are ungraded when the defendant has been free from any other felony or misdemeanor.
He'll talk about expungement - (are records really expunged) and answer any questions you may have.
Biography: James Freeman graduated from the Dickinson School of Law of the Pennsylvania State University obtaining his J.D. in 1969, and graduated from Dickinson College.
He was formerly District Attorney of Chester County.
---
Are you not a PALI member? Take advantage of seminar savings and sign up for PALI now -- click here to join!