President's Welcome
Greetings!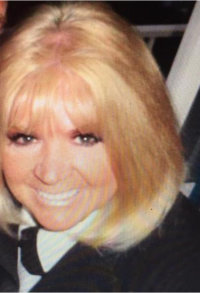 I am honored to have been chosen as the first female President of the Pennsylvania Association of Licensed Investigators, a phenomenal organization comprised of professional men and women from all walks of life. Our collective purpose is and has been, not only to raise the bar in how investigations are handled, but to police ourselves and make us accountable in the quest for justice. We strive to empower our members to provide a standard of excellence to the people in the Commonwealth of Pennsylvania and beyond. Further, we promote and maintain the highest ethical practices in our profession.
Our yearly seminars, usually held in the Fall, provide updated training in a myriad of topics from Open Source Intelligence investigations, finding missing persons and biological parents, criminal defense and civil investigations, which data brokers offer the best 'bang for the buck,' testifying in court, to the newest surveillance techniques and equipment. We also monitor and get involved with legislation that affects our profession. My favorite thing about membership in PALI (aside from the camaraderie) is our Listserv. When you have a question about virtually any given topic and send it out via e-mail, you will be overwhelmed with the responses you get in just a matter of minutes. Further, marketing yourself and your business is greatly enhanced by virtue of attending these conferences.
We hope that if you are not a member, you will consider joining this amazing group. If you are seeking to find a private detective, you may search this site by name, region or specialty to find the person who will best be suited to your specific needs.
If you have any questions, please do not hesitate to contact us.
Best Regards,
Eileen Law, VSM, CMPE
PALI President
---
About Us
Incorporated in 1997, The Pennsylvania Association of Licensed Investigators (PALI) empowers members to provide the highest standard of service to the Commonwealth, fostering ongoing professional development, continuing education and ethical business practices.
PALI Goals
To upgrade professional standards
To provide for the continuing education of the membership
To monitor and take action on any legislation that may affect our profession
To further a mutual feeling of trust, goodwill, and camaraderie among investigators
To further the spirit of cooperation and mutual assistance among the members of PALI
To promote and maintain the highest ethical practices in the Private Investigator profession
---