Dennis L. Eberly
Topic: The Armed Active Assailant: Response Guidelines for the Private Investigator
Having instructed hundreds of law enforcement officers and civilians in responding to Active Shooters, Dennis Eberly will offer response suggestions for both, unarmed and armed private investigators. As PI's go about their daily duties, they never know when they will find themselves thrust into the middle of the carnage the Armed Active Assailant has the capacity to create. Having a sound tactical plan may save the life of the PI and of other innocent people caught in the path of this deadly behavior.
Biography: Dennis L. Eberly is the owner of On Target Investigation & Consulting, LLC, which was established in 2016. He is a licensed private investigator in Delaware and Pennsylvania. Eberly also provides security consulting services, to include Armed Active Assailant preparation and response.
Eberly served five years in the United States Air Force Security Police. Next, Eberly served 33 years with the East Hempfield Township Police (Lancaster Co., PA). He was a patrol officer, criminal investigator, patrol supervisor (Sgt.), Staff Services Supervisor (Lt.), and Operations Supervisor (Lt.). He retired as a Lieutenant in 2014. His additional special assignments included: Lancaster Co. SERT Negotiator Supervisor and EHTPD Active Shooter Instructor. He also served as an MPOETC-certified In-Service Instructor for 17 years and Academy Instructor for 8 years.
Eberly earned an A.A.S. degree in Police Science from the Community College of the Air Force, B.S. degree in Criminal Justice from York College of Pennsylvania, M.S. degree in Human Organization Science (Criminal Justice Administration) from Villanova University, and 78 credits toward a D.Ed. degree in Adult Education from Penn State University.
Eberly was certified by NTOA as an Active Shooter Instructor in 2001 and by the ALICE Training Institute as an ALICE Instructor in 2013. From 2001 to 2004, he was a member of an instructor cadre for Harrisburg Area Community College's Practical Response Course for Active Shooters, which provided scenario-based instruction to police across various areas of Pennsylvania.
In Spring 2003, he published an article in the NTOA Journal, The Tactical Edge, entitled, "CATT: Teaching the Critical Elements of Rapid Deployment."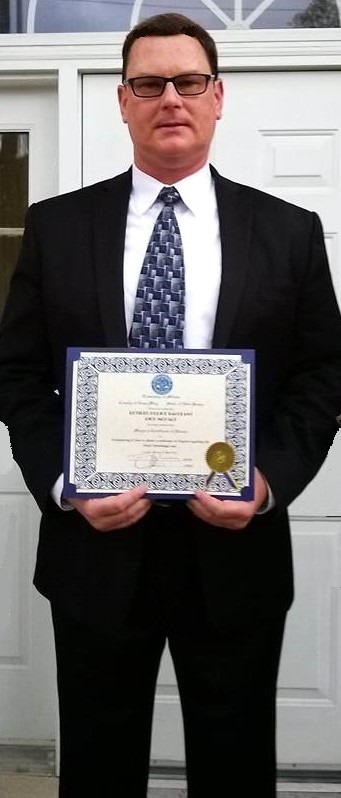 Richard McHale
Topic: Where Is Mark: The Abduction of Mark Himebaugh
Rich McHale's presentation will be a review of the disappearance and investigation of Mark Himebaugh, an 11 year old boy from Del Haven, New Jersey back in 1991 which will include his life leading up to the day he disappeared, which includes talking about the struggles he had in an attempt to identify what was causing Mark's behavior and outburst in school.
From there, he'll cover the day Mark disappeared (November 25, 1991) from the county park and the extensive searches that ensued that night and the following six days without finding a trace of Mark, other than the LA Gear sneaker, found on the beach the first night. PALI's own Chairman of the Board and Conference Chair, Eileen Law, was on one of the search teams back then.
After the overview of Mark, the initial searches for him and the current status of the case, he'll round out the presentation with the information received in 2015, from Mark's best friend. Copies of his book, "Where is Mark? Will be available for purchase.
Biography: Richard McHale is a retired sergeant from the Middle Township Police Department, where he served in the Patrol Division, School Resource Officer program, and Major Crimes Unit. McHale was a member of the SWAT Team and Honor Guard.
He has been involved with the Mark Himebaugh "Missing Persons" Investigation, since 1996, and presented the Himebaugh Investigation to the behavioral scientists and analysts, at the National Center for Missing and Exploited Children, in 2015. In 2021, Mr. McHale self-published "Where is Mark" The Abduction of Mark Himebaugh. Prior to becoming a police officer, Mr. McHale served as a correctional officer for the Cape May County Sheriff's Department (1985-1987).
Mr. McHale is a veteran of the Marine Corps Reserves, where he earned the rank of sergeant and received an Honorable Discharge. His assignments were at the Philadelphia Naval Shipyard, as a Heavy Truck Operator, and at Willow Grove Naval Air Station, in the Military Police Section (1985-1996).
Mr. McHale has a Bachelor's Degree in Political Science, from Stockton University (1990), and a Master's Degree in Management of Non-profit Organizations, from Fairleigh Dickinson University (2001).
Bruce Jacobs
Topic: Behavioral Analysis and Dynamic Interviewing Techniques through Micro Expressions, Body Gestures & Language
Imagine being able to know what people are really thinking and feeling, or what their words really mean. Imagine being able to use scientifically proven techniques and clues to get to the truth in either your personal or professional life. Behavior and language are in our DNA. Our brains tell us that we are not supposed to lie. When we do, micro expressions, body gestures, voice/verbiage changes and baseline behaviors are all affected. This is due to a conflict between cognitive thinking and emotional feelings, which causes leakage or clues of deception. Humans are unable to control most of these reactions. With the right training, you can begin to spot the clues of deception or true emotion. These are critical skills to
recognize what witnesses, suspects, co-workers or even salesmen are really thinking and feeling. These skills are beneficial in every aspect of your life; whether preventing crime suspects from escaping prosecution, or even averting an act of terror.
Objectives: Develop a standard of routine questioning to recognize baseline behaviors. Prepare questions which prompt an emotional response. Put it all together to recognize
deceptive behaviors vs true emotion through micro expressions, body gestures, voice inflections and the verbiage people choose.
Biography: Bruce Jacobs retired after 30 years at the Manitowoc Police Department as a Sergeant. He has studied Behavioral and Statement Analysis since 2002. He instructs and consults across the country and is the owner of Behavioral Analysis and Security Consultants llc. Bruce also holds a Bachelors Degree in Administration of Justice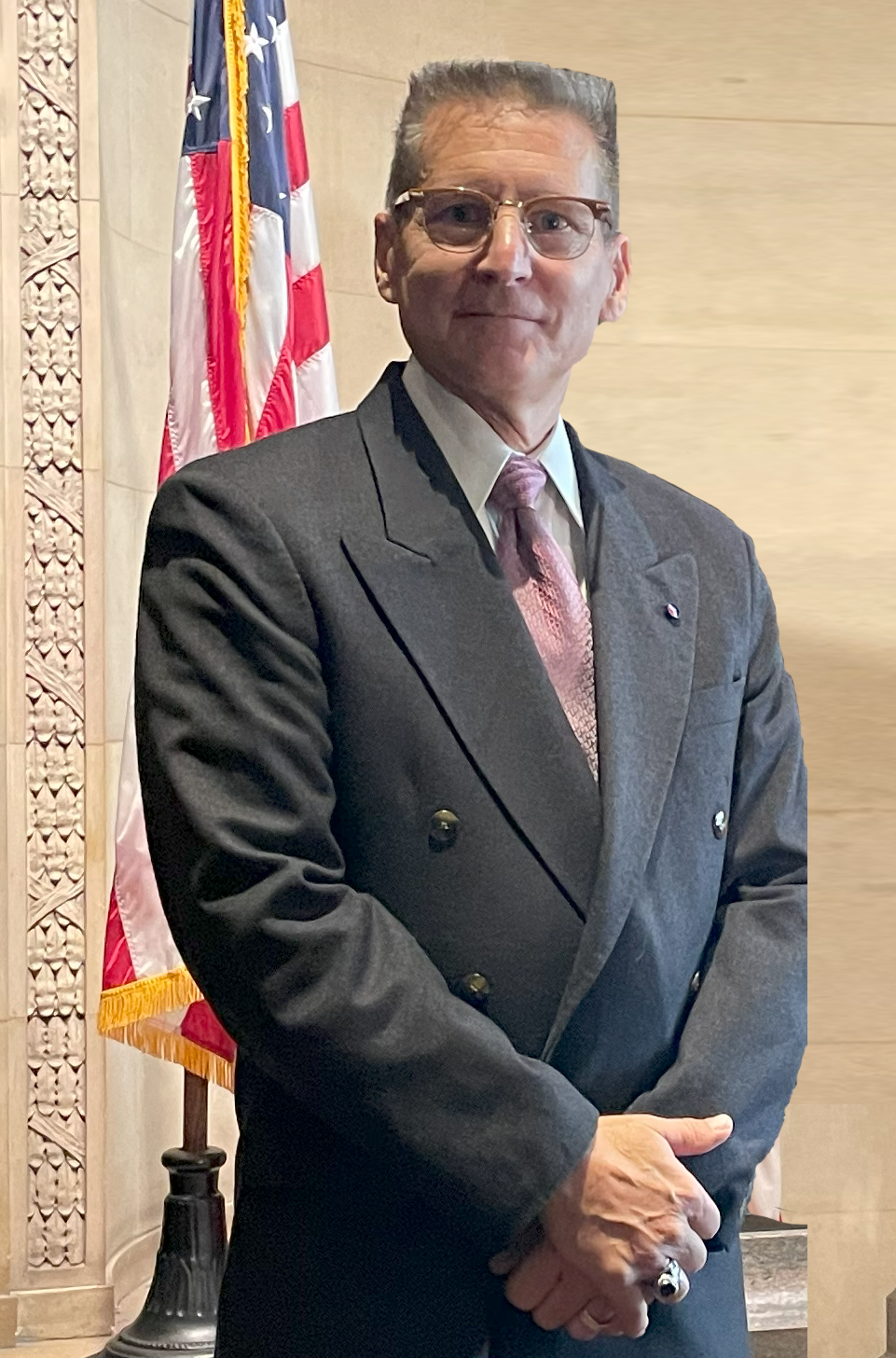 Frank DeAndrea
Topic: School Massacres: What Have We Learned
This presentation turns the topic of school massacres on its head. Frank DeAndrea presents this topic in a way that is guaranteed you have not heard before. From 1999 through 2023, School massacres are examined along with the federal and state studies conducted in their aftermath. After hearing this presentation you will never look at this topic in the same fashion and you will understand why School Massacres continue to occur and exactly how to finally stop them.
Biography: Frank DeAndrea, Jr. has over 35 years of Law Enforcement experience to include the United States Army Military Police, retired Pennsylvania State Police Sergeant, prior Chief of Police City of Hazleton, Pennsylvania; Pennsylvania Police Academy Instructor and is the President of DeAndrea Investigations & Security LLC. Mr. DeAndrea is a certified coroner, a court certified expert in fingerprint and footwear comparisons, evidence collection, crime scene processing, and photography. He collected the evidence in six serial rape investigations that was the test case for DNA Admissibility in Pennsylvania.
He designed the first Mobile Computer system for the Pennsylvania State Police along with the Automated License Plate Recognition (ALPR) solution. He also designed the Motorola mobile computer screen in his garage. He is a subject matter expert on Police Policy and Procedure investigations and how to investigate police departments. He has written multiple regulations for state and municipal police departments and assisted in writing the Pennsylvania Gaming Regulations when he opened and commanded the first Pennsylvania State Police barracks at the first casino in Pennsylvania.
Mr. DeAndrea has spoken on Capitol Hill and the Pennsylvania State Capitol. He consults and trains federal and state congressmen, senators and representatives, and frequently lectures to federal, state and local law enforcement agencies and private investigators in police policy and procedure related issues Financial Abuse of Older Adults and School Massacres. A nationwide public speaker, he has received countless awards and recognition. Frank is featured in April 2022 issue of PI Magazine with his wife and partner, Sandy DeAndrea.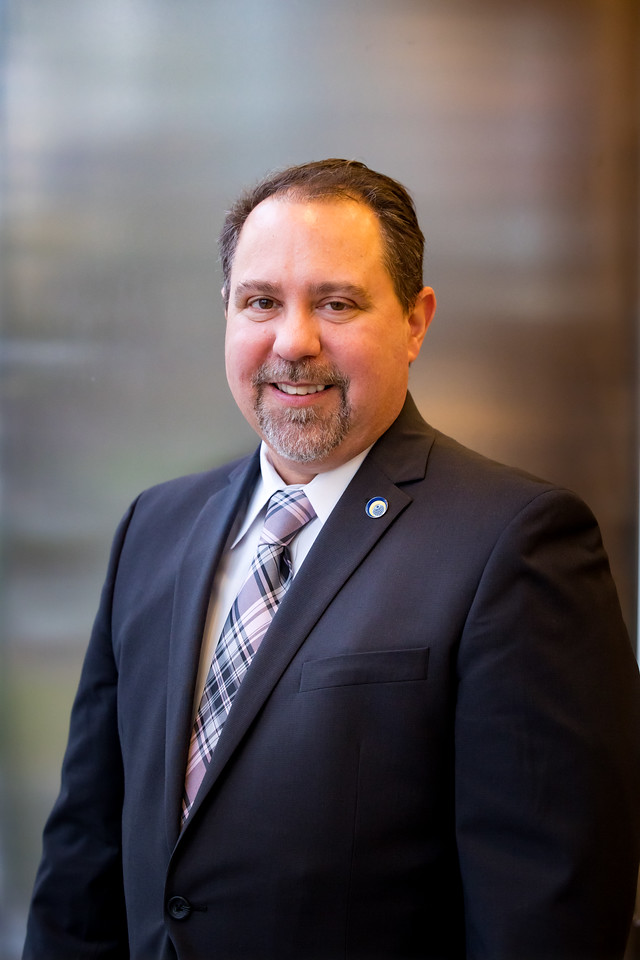 John Sancenito
Topic: Corporate Risk from Activist and Extremist Groups
Social media has created a platform for extremist groups to organize activities, recruit new members and influence public opinion. In some cases, propaganda and calls to action radicalize individuals to commit criminal acts in support of their cause. Some sites glamorize "direct action" (criminal activity) while claiming to be alternative independent news sources. Names and home addresses of targeted company employees are often posted online or distributed in publications. These actions have led to employees and their families being harassed, assaulted and heinously victimized. Radical extremist tactics have included arson, mail bombs and even grave robberies; all in an attempt to influence corporate decisions.
Statistics will be used to show the increasing influence of activist groups and the risk they pose to corporations. Case studies will be used to show how activist groups organize, rally, and gather information on corporations they target. The insider threat posed by activists seeking employment with targeted companies will also be discussed.
Practical methods of managing risk from activist groups will be discussed. Legal strategies such as injunctions, civil action, local ordinance and criminal statues will also be examined.
Learning Objectives:
Understand the ideology, goals, trends, tactics and methods used by activist groups to influence corporate decisions.
Understand methods used by activist groups to conduct research on intended targets, including the use of opens sources, websites, government regulation, websites, blogs, social networking sites, and industry publications.
Have an understanding of how anti-corporate organizations use the internet and news outlets to further their cause.
Understand methods in which activists attempt to infiltrate companies to gain access to confidential information and conduct "undercover investigations".
Biography: John J. Sancenito is the President of Information Network Associates, Inc. (INA); an international investigative and corporate consulting firm headquartered in Harrisburg, Pennsylvania. INA specializes in providing risk management consulting and intelligence services to high-risk industries around the world. More than 20% of Fortune 100 companies engage INA's services.
Mr. Sancenito is a retired police officer with more than 25 years of law enforcement and security consulting experience. He is a former County Detective with the Cumberland County Pennsylvania District Attorney's Office, Criminal Investigation Division.
Mr. Sancenito is a nationally renowned speaker and is considered one of the foremost experts on animal rights and environmental extremism. He has lectured internationally on topics including domestic terrorism, animal rights extremism, insider threats, and
workplace violence.
He has performed risk assessments and security consulting services for corporations all over the world. He has published numerous articles on risk management and security preparedness.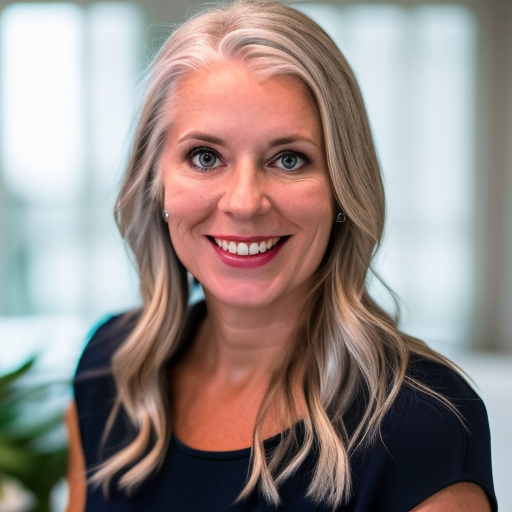 Nicole Bocra Gray
Topic: Trends in Financial Fraud
In this session, attendees will learn about the evolving landscape of financial fraud and emerging trends that challenge individuals, organizations, and society. Through real-world case studies, research, and industry insights, attendees will gain a deep understanding of different forms of financial fraud and techniques used by fraudsters. The course will examine technological advancements enabling fraudsters, like blockchain and cryptocurrency-related fraud and social engineering.
Biography:
Nicole Gray has over 25 years of professional experience in investigations, monitoring, forensic accounting and due diligence. Ms. Gray is the principal of Infinity Investigative Solutions, a women owned small business, headquartered in Alexandria, Virginia. Ms. Gray has been the lead investigating force conducting in depth examinations into individuals, corporations, industries, and organizations. Her unique skills associated with the latest in technology, financial expertise and investigative experience have ensured success to numerous clients in both the public and the private sector.
Ms. Gray is also principal of Gray Matter Consulting, a full service grant writing and grants management firm and an Adjunct Professor of Forensic Accounting and White Collar Crime at Champlain College. In August 2020, Ms. Gray joined Wellstand Health. Wellstand played an integral role during the COVID pandemic. In 2022, Wellstand pivoted to build HIPAA-compliant digital health tools that help businesses build better, patient centric health solutions.
She frequently lectures on conducting investigative interviews, internal investigations, OSINT, the investigative process and preventing/deterring waste, fraud, and abuse. Ms. Gray is active in many national and state industry associations and also volunteers as the Popcorn Czarina for BSA Colonial District. She and her husband, Keith live in Alexandria, Virginia and have two children.
You can contact Ms. Gray at inquiry@infinityinvestigative.com or give her a call at 703-528-5882.
Frank DiPaolo
Topic: 1099s, Independent Contractors & W2 Employees ~ How It Can Affect You & Your Business & the Best Business Model For Your Company
Biography:
Frank is a practicing public accountant and a Licensed Private Detective in New Jersey holding a B.S. in Accounting and Finance with a minor in Economics from LaSalle University, holding Certificates and Continuing Education Units in Tax Preparation from the American Institute for Certified Public Accountants (AICPA) and H&R Block, Inc.
Frank currently specializes in Fraud Examination and Forensic Audit projects involving Supply Chain Strategy, Supply Chain Logistics and Supply Chain Security for a fortune 2000 company.
Frank has over 10 years as a security consultant and private investigator providing services for law firms, educational institutions, non-profit organizations, and corporations. In addition, Frank has over 25-years' experience in public and private accounting he was President for Winthrop Financial Search Group and The Watson Blake Group executive staffing companies. Controller for VECTORDYNE Inc. a privately held services company, Sr. Accountant with CBIZ a national accounting firm specializing in mergers and acquisitions, Jr. Accountant with Fishbein & Company conducting audits, reviews, compilations, and tax preparation.
Mike Auletta
Round Table Discussion Panelist
Background: Mike Auletta, TCSM, LPI ~  USA Bugsweeps, Freehold Township, NJ ~ 15 years in industry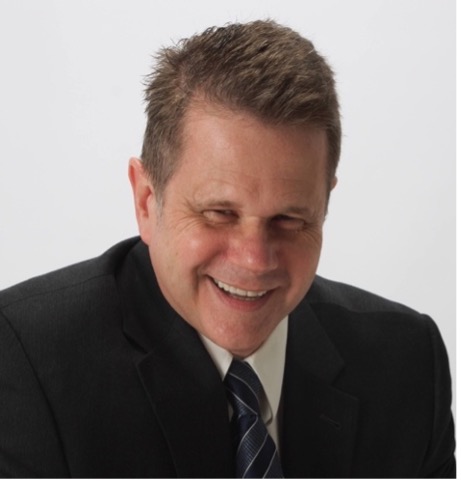 Bill Everman
Round Table Discussion Panelist
Background: William H. Everman, PI, Aston ~ 35 years in industry
Jeffrey Friedman
Round Table Discussion Panelist
Background: Jeffrey Friedman, Axe Investigations, Fort Washington, PA & Haddon Twp, NJ, 29 years in Industry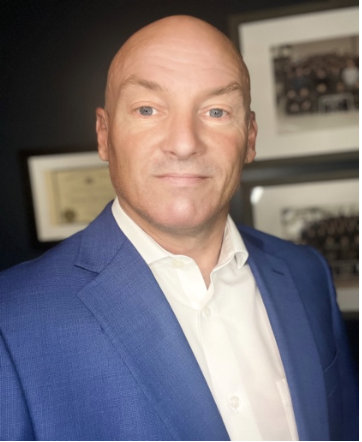 Sean Hall
Round Table Discussion Panelist
Background: Sean Hall, Lancaster Detective Agency, Lancaster, PA ~ 21 years in industry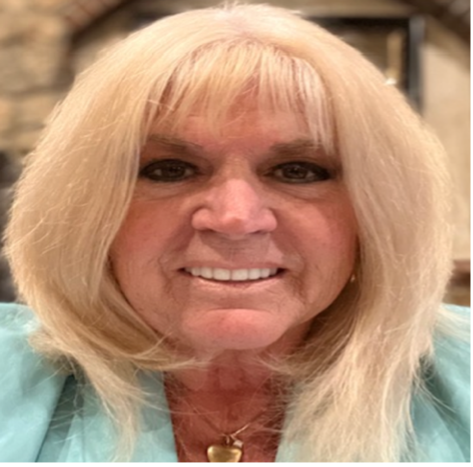 Eileen Law
Round Table Discussion Panelist
Background: Eileen Law, VSM, CMPE ~ CIA Detective Agency, Kennett Square, PA ~ 39 years in industry
Brandon Maltzman
Round Table Discussion Panelist
Background: Brandon Maltzman, Spectator Investigations, Gilbertsville, PA, 29 years in Industry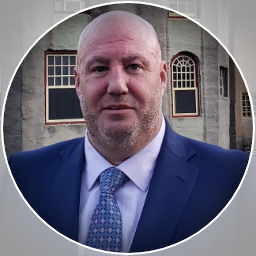 Rudy Muller
Round Table Discussion Panelist
Background: Rudy Muller, Metro LPI, Delaware Valley PA & NJ ~ 15 years in industry
James Nanos
Round Table Discussion Panelist
Background: James Nanos, Apple Investigations, Southern New Jersey ~ 15 years in industry
Anthony Nigro
Round Table Discussion Panelist
Background: Anthony Nigro, LPI~ CJ Investigations, LLC, Roseland, NJ ~ 10 years in industry
More speaker details coming soon!
---
Are you not a PALI member? Take advantage of seminar savings and sign up for PALI now -- click here to join!