2021 PALI Annual Investigators Conference
September 22nd & 23rd
Hershey Lodge Resort
325 University Drive
Hershey, Pennsylvania 17033
On behalf of my fellow Board Members, I would like to extend a personal invitation to all Licensed Private Investigators, Law Enforcement Personnel, Loss Prevention Professionals and those affiliated with Security-related fields to attend our 2021 conference.
Our annual conference is designed to raise the bar by providing education, updated training and a myriad of topics associated with our profession. We typically have anywhere from 75 to 125 attendees. We have speakers from all over the globe, as well as vendors and sponsors who will show you the newest equipment used in our trade, as well as insurance brokers who will not only educate you, but save you money. It is a two-day event packed with education, great food, and a hospitality suite complete with a Karaoke D.J. so you can either sing or dance the night away. Attendees will receive gift bags, and there will be several door prizes, gift certificates, three of Eileen Law's book Somewhere Out There: A Guide to Finding Biological Families, awarding of the "Jim Carino Professional Investigator Award," as well as drawings for two one-year PALI membership dues and one reimbursement of PALI Conference fees! As though all of this weren't enough, the best thing about our conferences is the camaraderie, marketing and friends you will make for life.
We hope you will be able to join us this year and take advantage of the early-bird rates and consider staying at this first class resort. Enjoy a libation or Chocolate Martini by the fire and regale us with your war stories. We look forward to seeing some old faces and many new ones.
Best Regards,
Eileen Law, VSM, CMPE
President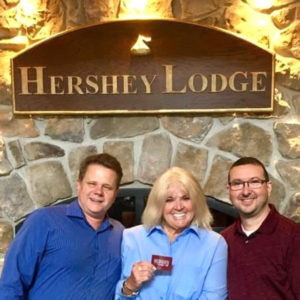 ---
Are you not a PALI member? Take advantage of seminar savings and sign up for PALI now -- click here to join!