Heather Honey
Topic: Sock Puppets, Social Media Mining & Social Engineering
The vast amount of information available online makes social media a valuable resource that investigators should mine for nearly every case. From message boards to dating apps, from eBay to Yelp – the social media landscape continues to grow and people leave digital exhaust and significant personal data online. Creating viable sock puppets allows investigators to safely collect this data without compromising their own personal safety or security. Learn how to use open source intelligence to craft successful social engineering strategies.
Biography: Heather Honey is an international investigator, open source intelligence analyst and security consultant with over 30 years of experience handling complex cases in private, corporate and government environments. She is the president of Haystack Investigations, a consulting and training firm specializing in fraud investigations, OSINT training, supply chain and loss prevention consulting.
Jeff Stein, LPI, BAI, CCDI, CII, V.S.M.
Topic: Are you Investigating Outside the Box?
2020 was a difficult year to navigate through. A year like we have never seen before! Investigators need to be able to change course when needed. Is it time to add security to your portfolio or criminal defense or contact tracing? Navigating through, the death of Kobe Bryant and the other passengers, Wild Fires in California, Tornadoes in the South, Murder Hornets, Coronavirus and as a result, Sheltering in Place, Shortage of Toilet Paper, Soap, Hand Sanitizer and the Worst Economic Recession since 2008, and as a result of George Floyd's death, we experienced some of the most horrific waves of Protesting, Rioting and Looting in the recent history of our time. During this presentation we will discuss Investigating outside the box, through various topics, including but not limited to; COVID – 19, Contact Tracing, Marketing, Ethics, Working Outside of your Comfort Zone with Different Investigations and making the most out of unchartered waters.
Biography: Jeff has more than thirty years' experience in the investigative and security profession. He is a licensed professional investigator in both New Jersey and Pennsylvania and received his
Bachelor of Arts in Criminal Justice from West Chester University. He is a Board Certified Criminal Defense Investigator and Board Accredited Investigator. While specializing in criminal defense / homicide investigations, he also conducts personal injury, inadequate security, and civil investigations.
He is a former New Jersey 911 operator as well as a New Jersey State Certified Firefighter and Emergence Medical Technician. He is Act 235 certified; Lethal Weapons Training, TIPS® Certified Trainer and NJ SORA Instructor. Jeff has been interviewed and used as a subject matter expert by FoxNews.com, CNN and is a contributing author for "Advanced Private Investigation", A Manual of Advanced Investigative Skills for the Private Investigator, the Pennsylvania Association of Criminal Defense Lawyer's premier digital magazine and PI Magazine. He is a member of IntelleNet, the Vidocq Society, and is past Chairman and President of PALI.
Alan McGill
Topic: Current Drug Trends & Medication Meddling
Biography: Alan McGill is a Special Agent with the Pennsylvania Office of Attorney General and currently assigned to the Office of Public Engagement. Agent McGill has been a professional investigator for over 33 years with 24 years in law enforcement as a Freeport Police Officer. He was recruited as an undercover narcotics agent for the Bureau of Narcotics Investigation and Drug Control. He served 20 years at BNIDC with his previous assignment being a Street Supervisor and Drug Diversion Unit Supervisor. He also served as an Undercover Narcotics Agent, Drug Task Force Coordinator, and Drug Diversion Agent. Although Agent McGill's undercover experience is extensive, he is best known as a subject matter expert in Drug Diversion. He conducts presentations and trainings for practitioners and law enforcement in Pennsylvania. Agent McGill currently chairs the Executive Committee of the National Association of State Controlled Substance Authorities as well as chairing the Education Committee.
NOTE: Due to the nature of his employment, no photographs of him will be permitted.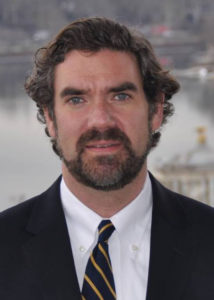 Churchill Huston
Topic: Elder Abuse and Nursing Home Investigations
Biography: Since 2004, Churchill H. Huston has specialized in prosecuting nursing homes for the abuse and neglect of their residents.
In 2010 he successfully held a Philadelphia area Hospital and Nursing Home accountable for their wanton neglect of a patient which resulted in severe bedsores and infections. The six-million-dollar verdict is the largest of its kind in Pennsylvania. Mr. Huston successfully argued to uphold the verdict before the Pennsylvania Superior Court.
Named a Super Lawyer in 2013 and 2017, and a Super Lawyer Rising Star in 2008, 2010, 2011 and 2012, nursing home neglect lawyer, Mr. Huston also teaches deposition skills for the National Institute of Trial Advocacy. A graduate of Hobart College and Temple University's Beasley School of Law, Churchill H. Huston is admitted to practice law in Pennsylvania, New Jersey and New York.
James Nanos
Topic: Covert Surveillance Assessments
Outlining what type of equipment and tactics would best fit a covert surveillance.
Biography: Jim Nanos is a retired detective sergeant working 28 years with the Wildwood NJ police department and was assigned to the prosecutor's office as an undercover narcotics agent. He also was detailed to the New Jersey Department of Homeland Security and Preparedness as a counter-terrorism investigator post 9/11.
Jim is also an 18 year veteran reservist of the U.S. Coast Guard assigned as a criminal investigator and was awarded Investigator of the Year for developing and handling a classified operation.
Jim is the owner of Apple Investigations & Consulting best known for expertise in surveillance operations. Jim and his business partner Nicole Cusanelli purchased PI Magazine and PI Gear and have continued to grow the magazine and equipment and has been recognized as an expert in the field of surveillance and use of UAS/Drones within the security field. Jim has been featured on segments of 20/20, American Tonight and other media outlets.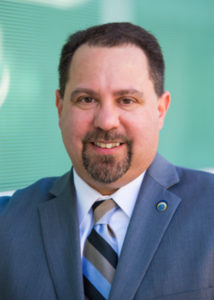 John Sancenito
Topic: Ransomware Hackers & Attacks Crippling Our Nation
Hackers are locking people out of their computers and networks and demanding large payments be made to regain access. Ransomware attacks have crippled businesses, hospitals, police departments, radio stations, school districts, and even entire city governments. No computer network is too big or small to fall victim.
This presentation will explore the different types of ransomware attacks and how businesses can prevent them. Real world case studies will be discussed and the attacks themselves will be examined. Warning: This presentation may cause sleep deprivation.
Biography: John J. Sancenito is the President of Information Network Associates, Inc. (INA); an international investigative and corporate consulting firm headquartered in Harrisburg.  Mr. Sancenito is a retired police officer with more than 25 years of law enforcement and security consulting experience. He is a former County Detective with the Cumberland County Pennsylvania District Attorney's Office, Criminal Investigation Division.
Mr. Sancenito is a nationally renowned speaker and is considered one of the foremost experts on animal rights and environmental extremism. He has lectured internationally on topics including domestic terrorism, animal rights extremism, and more.
Gary M. Willsch
Topic: I've Fallen, But I Can Get Up!
Personal injuries occur thousands of times, each day, all across the country. A private investigator plays a very vital role into the investigations of those injuries. Find out how private investigators can assist an attorney in handling injuries from motor vehicle accidents, work accidents, trip and falls, product defects, roadway defects, etc. These types of injuries can be life changing to an individual. You will learn the methods and tools of the trade that you need, as you work closely with attorneys, to prove the injury was caused by someone else's negligence and forge a lifelong relationship with that attorney for repetitive business.
Biography: Gary M. Willsch received his bachelor's degree in Pre-Law from The Pennsylvania State University. Gary began his investigative career in New York City in 1993, working within loss prevention and private investigations. Feeling confident of the knowledge he learned and received, Gary started working for himself, establishing and developing his private investigative business in New York, which employed as many as 24 people. Gary and his family then moved from the bustling city of New York to Pennsylvania, where he once again established himself as a flourishing private investigator with his business named, At The Scene®, Inc. that has locations in Lackawanna and Lehigh Counties. Gary has been a licensed private investigator for 20 years, where he currently holds licenses in Pennsylvania, New Jersey, and New York. He has helped law firms recover 100s of millions of dollars for their injured clients, by way of his vast mechanical knowledge and insight for those injured by no fault of their own.
Bruce E. Mowday
Topic: Stealing Wyeth - Theft Investigation
The theft of 15 paintings, worth millions of dollars, from the estate of world famous artist Andrew Wyeth is the subject of a true crime book, Stealing Wyeth. Andrew and Jamie Wyeth are two of the best-known American painters of all time. "It is a drama on several levels, a page-turning true crime story", according to former Assistant U. S. Attorney Walter 'Terry' Batty, who prosecuted the case. Former FBI agent David Richter added, "Stealing Wyeth proves it doesn't get any better for the public when law enforcement agencies work together".
Mowday was a newspaper reporter and covered the case. Thieves, including master cat burglar William Porter who admitted committing 1,500 crimes, broke into the Chadds Ford, Pennsylvania estate of Andrew Wyeth in the hopes of stealing a Wyeth painting for their retirement fund. The thieves took 15 paintings, seven by Andrew Wyeth, six by Jamie Wyeth and two other artists.
The book details the journey of the paintings throughout the United States, international intrigue, vicious criminals and the law enforcement team that tracked down the paintings and the crooks. The book will be available for purchase.
Biography: Bruce E. Mowday is an award-winning author and newspaper reporter. He has authored 21 books on history, sports, business and true crime. Mowday has appeared on the Discovery ID channel, ReelZ network, C-SPAN, the Pennsylvania Cable Network, Hollywood and Beyond, Whatcha Got, Journey into the Civil War, Chronicles of the American Civil War and television shows. He is a frequent speaker at various civic and historical groups. The Congress of Civil War Round Tables has named Bruce a "5-Star" speaker. Mowday has hosted his own radio shows, has been editor of magazines and was chairman of the Chester County Historical Society and president of the Brandywine Battlefield Park Associates. He is a former board member of the Valley Forge Park Alliance and the Chester County Conference and Visitors Bureau. For more information on Mowday, his books and his schedule of events, see www.mowday.com.
James Freeman, Esquire
Topic: House Bill 37 & Constables Doing Security Work
Biography: James Freeman is our Solicitor. He graduated from the Dickinson School of Law of the Pennsylvania State University obtaining his J.D. in 1969, and graduated from Dickinson College.
He was formerly District Attorney of Chester County.
---
Are you not a PALI member? Take advantage of seminar savings and sign up for PALI now -- click here to join!